Would be a lot easier if raidmembers weren't so noisy and knew that fire was bad. Especially on the tank spot… We got the kill though tonight after a few tries, much quicker than we anticipated. Good work avoiding the fire in the end anonymous troll shadow priest.
Just lacking Magmaw and Omnitron Defense System now before we start the struggle on Nefarian.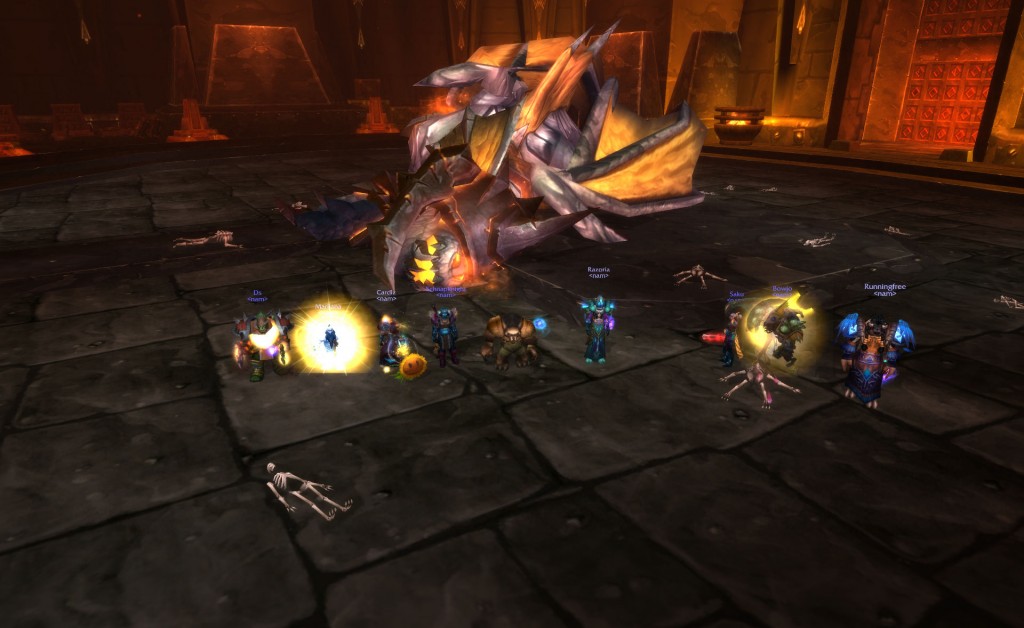 Cardiz got a heroic bell.
Ds some heroic shoes.
Have you ever tried building something to scale? Despite your best efforts it turns out wrong somehow. Something Doug found out when visiting Molten Core with a mace.