Worst kill EU has sort of been the mantra for us during progress in Icecrown Citadel, and by no means was the last fight in normal mode any different. The Lich King, the last hurdle before hard modes, was slightly annoying. After lots of tries with little progress, and the Olympics on TV, we were ready to call it quits. But a slight change in tactic suddenly meant some progress and finally, in what has to be the worlds sloppiest kill, it was RP tiem!
The HWL got a new sword and Bowjo got a polearm.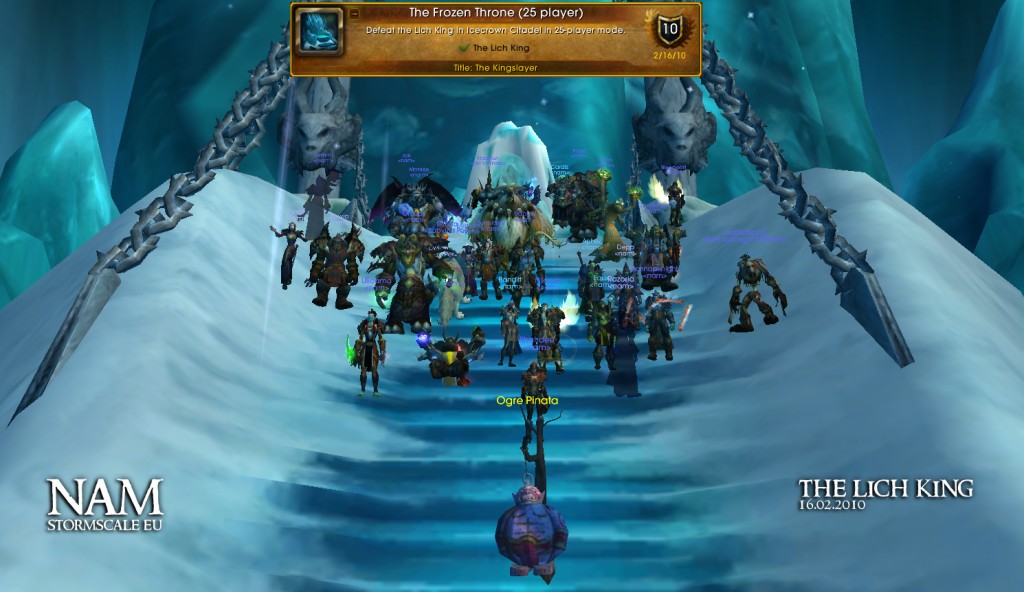 In other news, we are recruiting a whole lot of classes! Head on over to the forum if you would like to hang out with us.