This lockout we started with a semi-hard Flame Leviathan. We left two towers up and attacked with our army of war engines.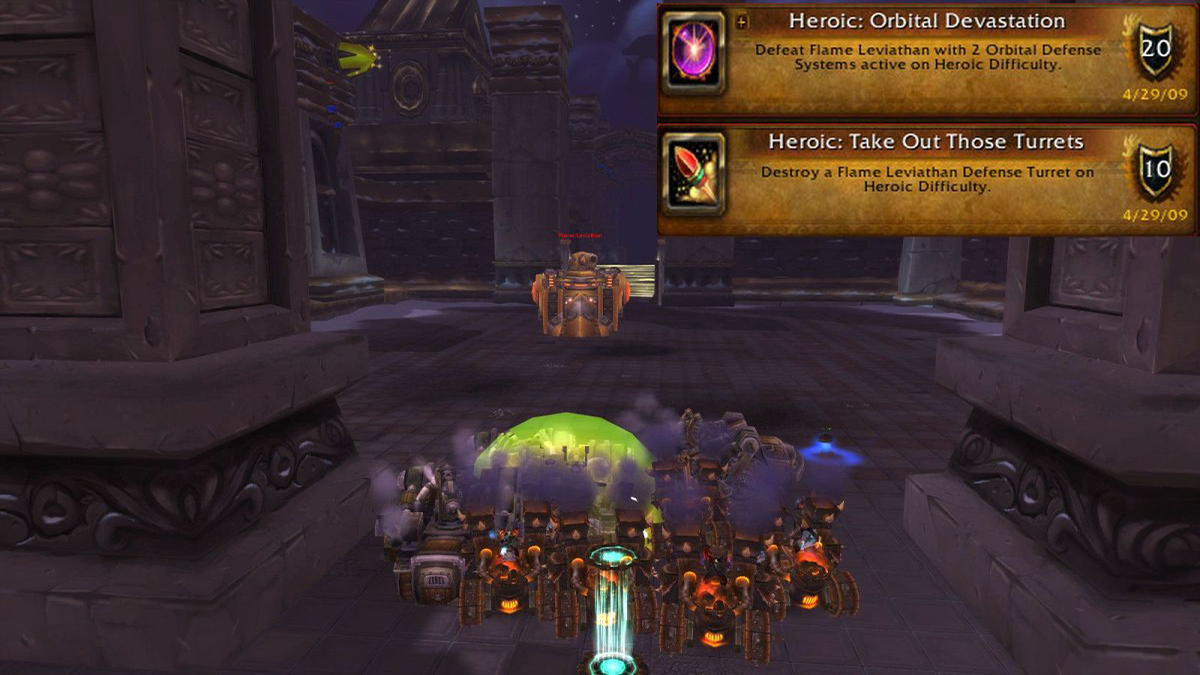 After some attempts and driver shuffling we got him down in a flawless kill with two towers still standing. My only objection is that the chopper side car is not designed for a Tauren!
The first night of the lockout resulted in six other kills, up to Auriaya, despite the difficult conditions with latency spikes.
If you wonder where Get to da choppa! is from the answer is here