It's been a long time since we've raided as much as we do now, and this weekend we got a few more bosskills in Ulduar. 5 to be exact. More specifically the bosses were:
And some of the spoils: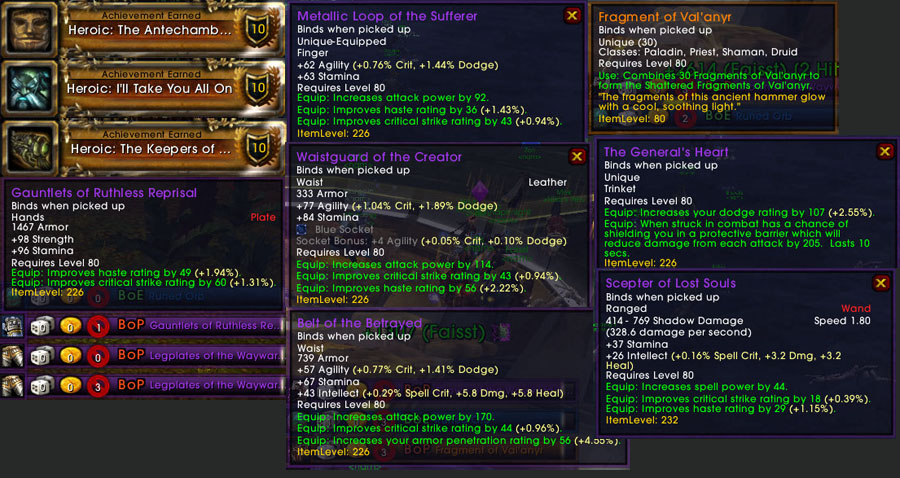 Mimiron and the General have some of the most annoying trash we've seen in a while. Certainly on par with Tempest Keep / AQ40 trash. The good thing about the Mimiron trash is that once you're past it, you can teleport past it even if it respawns. Vezax really needs a teleport in his room!
In other news we killed Yogg-Saron on 10 man. Woot!