Tide goes in, tide goes out, you can't explain that. Just like that the Océanè was back and heroic Magmaw dropped on first attempt Thursday, and we had no explanation for that either. Except for Doug not having to heal.. pure coincidence. Cardiz, the High Warlord, made a guest appearance too.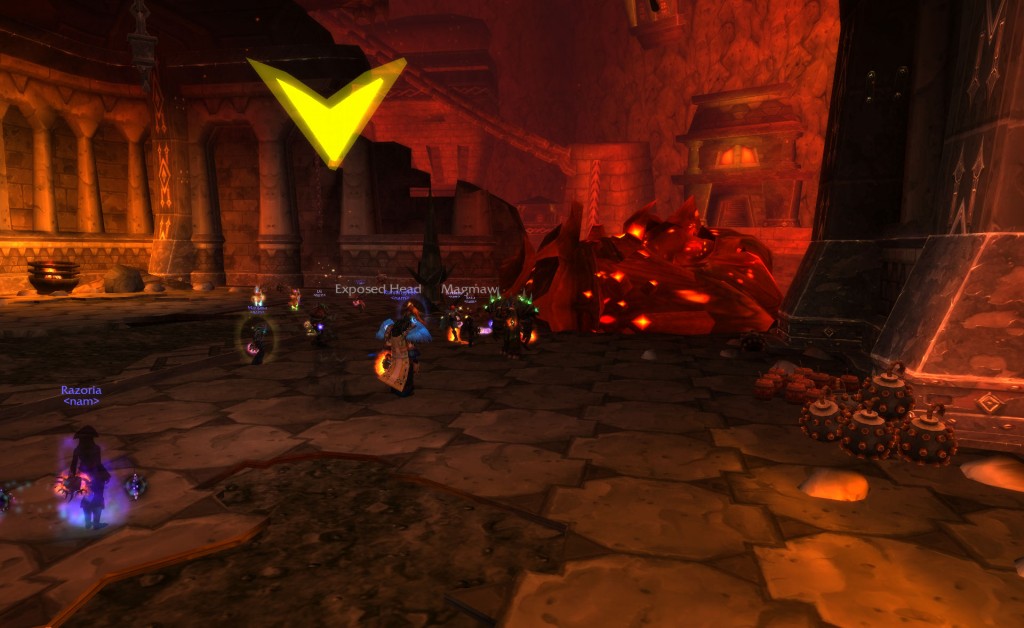 Cardiz relunctantly got Flame Pillar Leggings
Schnapknight did not get Akirus the Worm-Breaker because he was watching City exit the European League.
Saku got heroic tier gloves.