nam ubio Nefarian u ponedjeljak na pokušaj većina napad bili spremni za otpis. Nekako smo uspjeli preživjeti kroz bolno niske razine Mana na iscjelitelji. Nema sumnje, bez herojski skokovi u Saku i Lurppa izvrsnim regeneraciju, Nefarian i njegova sestra Onyxia bi još uvijek biti živ danas. Čestit spomenuti da Sunblazer koji kao glavni tenk uspio zadržati do 3000 HPS.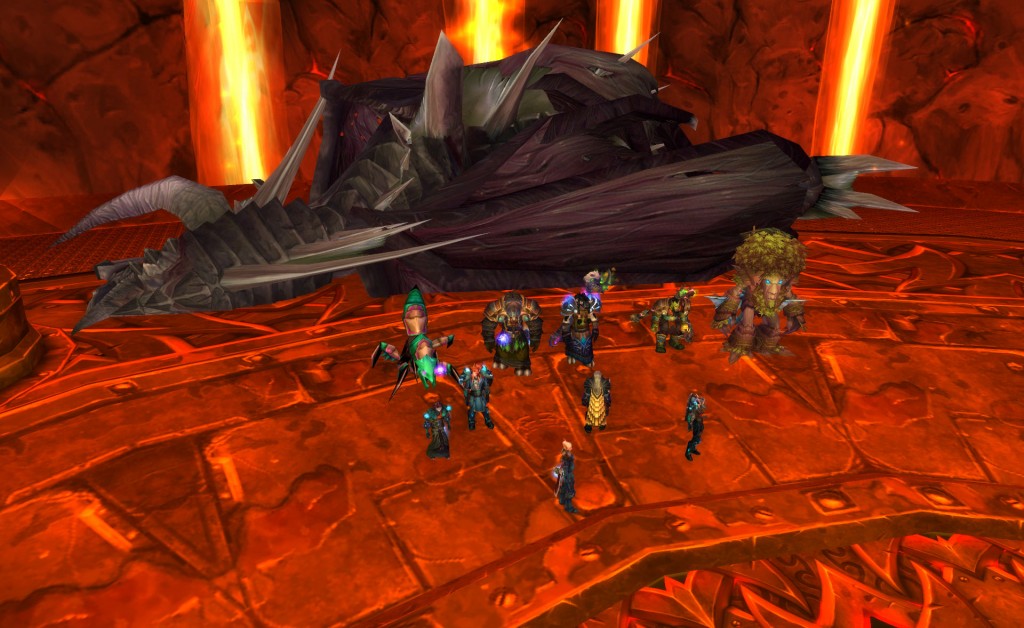 Evo što je pao:
Helm of the Forlorn Protector – DS
Shadow of Dread – Doug
Reclaimed Ashkandi, Greatsword of the Brotherhood – Schnapknight
Za one koji ne razumiju:
nam killed Nefarian on Monday on an attempt most of the raid were prepared to write off. Somehow we managed to survive through the painfully low mana levels on the healers. No doubt, without the heroic leaps of Saku and Lurppa's superb regeneration, Nefarian and his sister Onyxia would still be alive today. Honorable mention to Sunblazer who as the main tank managed to keep up 3000 HPS.